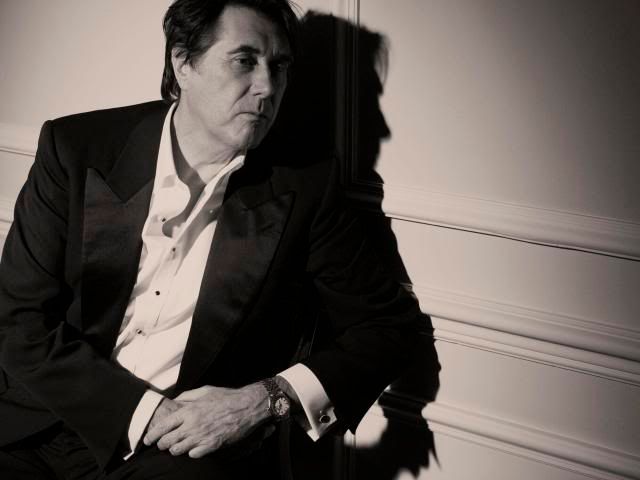 I have been a fan of Roxy Music from not too long ago. Always acknowledged them but never really took them seriously until I found the "Best of Roxy Music" compilation and then I was hooked and got me their entire discography. They have a song for any situation: whether I feel like trashing the house, or feeling glamourous and sexy or feeling reflective about my life and actions, Roxy has been there.
They are currently in the works for a brand new tour next year, one which me and a zillion people are dying to attend and experience. In the meantime, we'll have to sit back, wait and enjoy Bryan Ferry's thirteen solo album, "Olympia", which hit stores just recently.
If there was ever an ingredient for Roxy's slick sound, is Ferry. He was born slick, that's why he ended up with supermodel Jerry Hall in the late 70s before Mick Jagger won her over. He's an elegant man in every way and it shows on every song he makes, and the 10-set "Olympia" is no exception. His voice sounds current and gets even more improvement with the help of the record's numerous contributors: Dave Stewart of Eurythmics, Flea, Groove Armada, Scissor Sisters, Nile Rodgers, David Gilmour and his old Roxy bandmates. And to top it off,
Kate Moss graces the cover of the CD
, talking about an all star colaboration.
This is a total must listen, if you are long running Roxy Music fans, or just curious ears who want to know what cool sounds like.